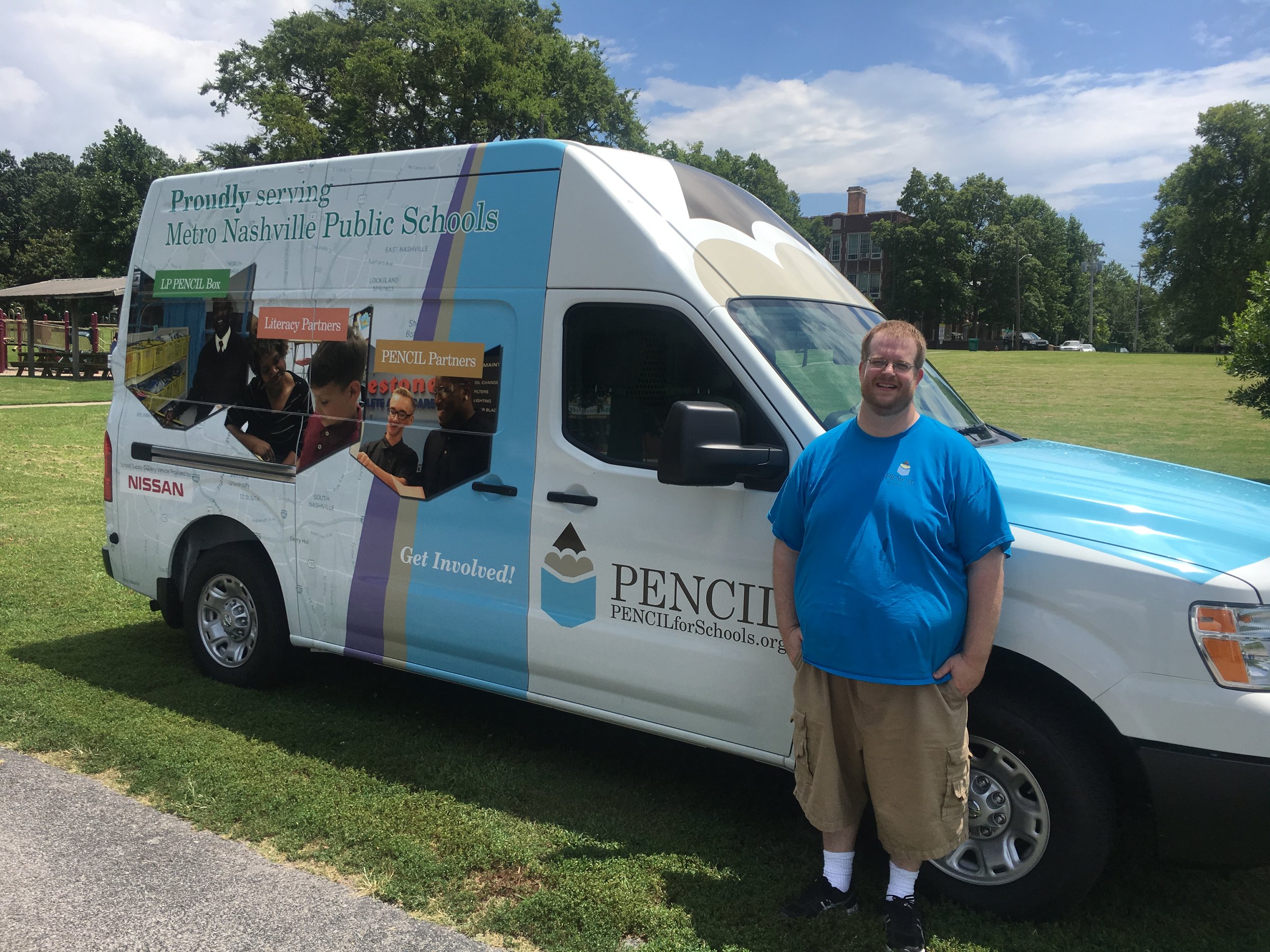 NEW PENCIL VAN
Thanks to the generous support and vision of Nissan, PENCIL now has a brand new van to assist with delivering school supplies, picking up donations and much more. During the fall semester, the van will begin picking up donations for the LP PENCIL Box.
In the spring, the LP PENCIL Box will pilot an exciting program where teachers from certain areas of the city will be able to order a standard box of school supplies and have it delivered directly to their school. Stay tuned for more information on this exciting addition to the LP PENCIL Box!
---
LP PENCIL BOX IS STOCKED FOR TEACHER SHOPPING
Thanks to generous donors, local drives and national sponsors – the LP PENCIL Box is stocked and ready for teacher shopping!
---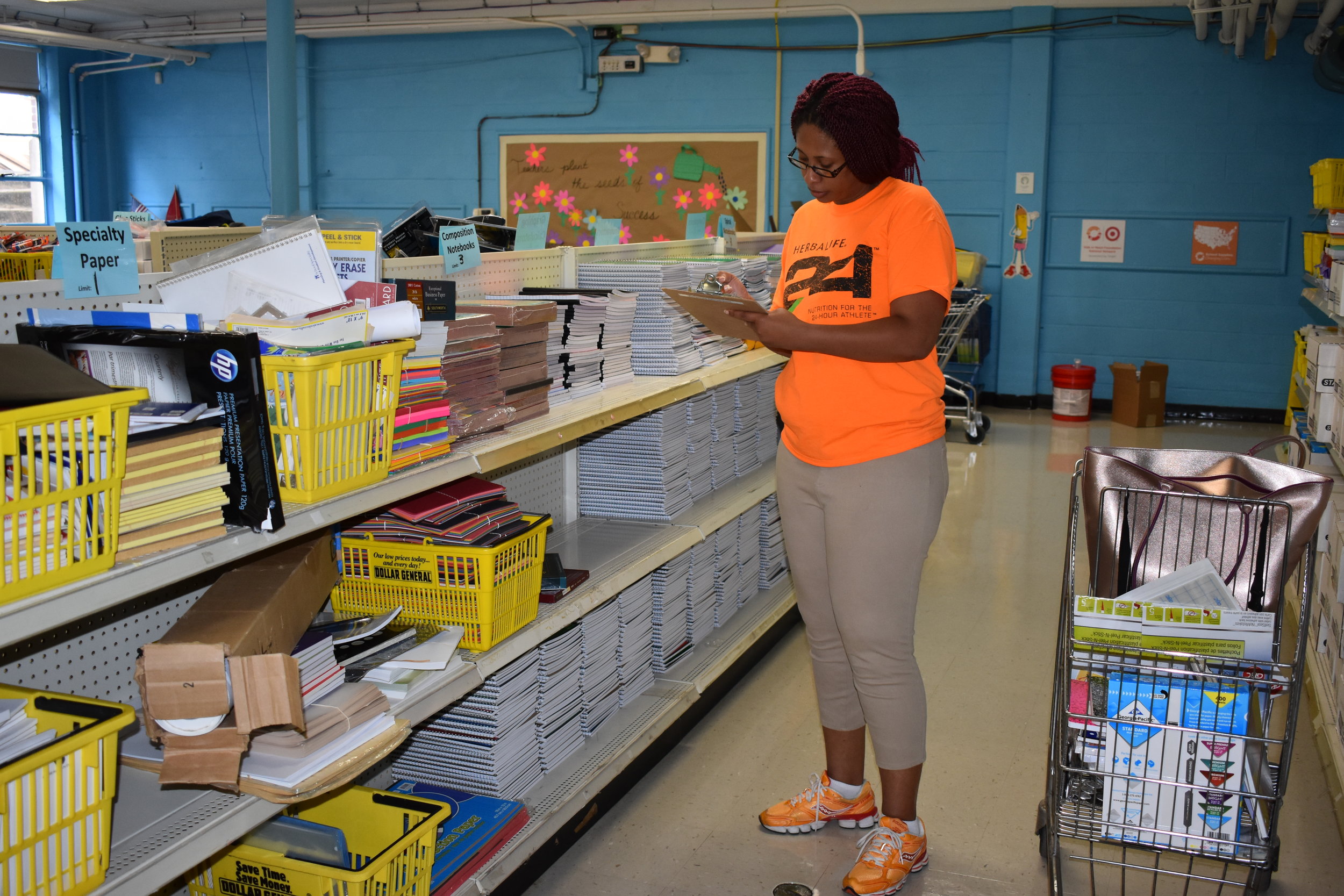 FALL TEACHER SHOPPING KICKS OFF THIS WEEK
Teacher shopping for the fall will kick off on Thursday, August 3rd. 1,000 MNPS teachers and faculty have already registered to shop the Box – if you haven't booked your appointment yet, be sure to do so soon!
---
TEACHER AMBASSADORS FOR THE LP PENCIL BOX
The LP PENCIL Box is excited to announce the launch of a brand new Teacher Ambassador Program. The program, which will kick off in the fall, utilizes teacher ambassadors within 75 Metro schools to recruit fellow teachers from their school to shop at Box. In exchange for their one year service, teacher ambassadors will get an extra shopping trip and access to exclusive LPPB events.
---
VOLUNTEER
As teacher shopping kicks off for the year, the LP PENCIL Box is in need of any and all volunteers to help make it happen. Shifts are fun, exciting and rewarding as you help re-stock the shelves, assist teachers with check out and support the staff throughout an evening of shopping.
---
THANK YOU TO THOSE HOSTING SCHOOL SUPPLY DRIVES
Wellcare | Gaylord Opryland | BMI | Paradigm Talent Agency | Kraft CPAs
Urban League of Young Professionals | Kroger | Publix
United Way Stuff the Bus Leftovers | A.O. Smith Hot Water Heaters | Lincoln Harris CSG
---