We are incredibly grateful for the Nashville community and those who believe so strongly in our mission that they step alongside us to work on behalf of Metro Nashville Public Schools.
Please help us welcome our new class of board members:
Phil Cobucci, Founder and Chief Strategist, BAM! Social Business
Tom Feeney, Commercial Banking Senior Relationship Manager, Fifth Third Bank
Whitney Haley, Attorney, McKenzie Laird PLLC
Welcome to the PENCIL family! Read on for more information on each Board Member:
Phil Cobucci, Founder and Chief Strategist, BAM! Social Business
Phil grew up just minutes from New York City and attended Liberty University in Virginia where he received a B. S. in Communications. He worked for several years as a Marketing Representative for Warner Music Group, then moved to Nashville and launched BAM! Phil and his team specialize in social media and digital strategy but do event marketing work as well. Phil has been very involved in the Nashville community and currently services on the board of Nashville Pride, where he was recently their Board President. He is on the executive board of Nashville Emerging Leaders and is a volunteer of the Davidson County Foster Care Review Board. He is currently enrolled in the Chamber's Leadership Connect cohort. Phil was named a 40 under 40 by the Nashville Business Journal.
---
Tom Feeney, Commercial Banking Senior Relationship Manager, Fifth Third Bank
Tom grew up in Greenville, South Carolina, and later attended Clemson University. Tom and his best friend (wife Kelly) have been married for 25 years and have 3 children; boys ages 16, 20, and 22. The Feeney's moved to Nashville from Atlanta 5 years ago. Tom joined Fifth Third Bank in July of 2017 after a long career with Bank of America. In addition to his current role, Tom is also a member of the Tennessee Leadership team with Fifth Third Bank. Tom also serves on the Board of Directors for Habitat for Humanity Williamson Maury; as well the Board of Directors for Creating a More Mobile Community. He previously served on the Board of Directors for HomeAid in Atlanta as well. Tom is an active member in several organizations including: Rotary Club of Nashville, Association for Corporate Growth Tennessee, Williamson Inc., Nashville Chamber of Commerce Partnership 2020. He is an avid volunteer with United Way, Second Harvest Food Bank, and Room in the Inn.
---
Whitney Haley, Attorney, McKenzie Laird PLLC
Whitney represents individuals and companies in a variety of business transactions, with a focus on corporate matters and commercial real estate. Whitney is a Nashville native. She received her Bachelor of Accountancy degree from the University of Mississippi and her J.D. from Samford University's Cumberland School of Law. She serves as Treasurer of The Porch Writers' Collective and is on the Board of the Nashville Independent Business Alliance. She is also active in other community organizations, including the Junior League of Nashville, as Chair of the Mentor Program; the Nashville Bar Association, as Chair of the Business Law Committee; Tennessee Volunteer Lawyers for the Arts; and NAIOP.
---
Bidding Farewell to Student Board Member
For the past year, Emily Rahman, a rising senior at McGavock High School in the Aegis sciences Academy of Life Science and Law, has held a seat on PENCIL's Board of Directors. The first student to sit on the board, Emily brought a unique and valuable perspective to the group.
Thank you for your service to PENCIL and Metro Nashville Public schools, Emily!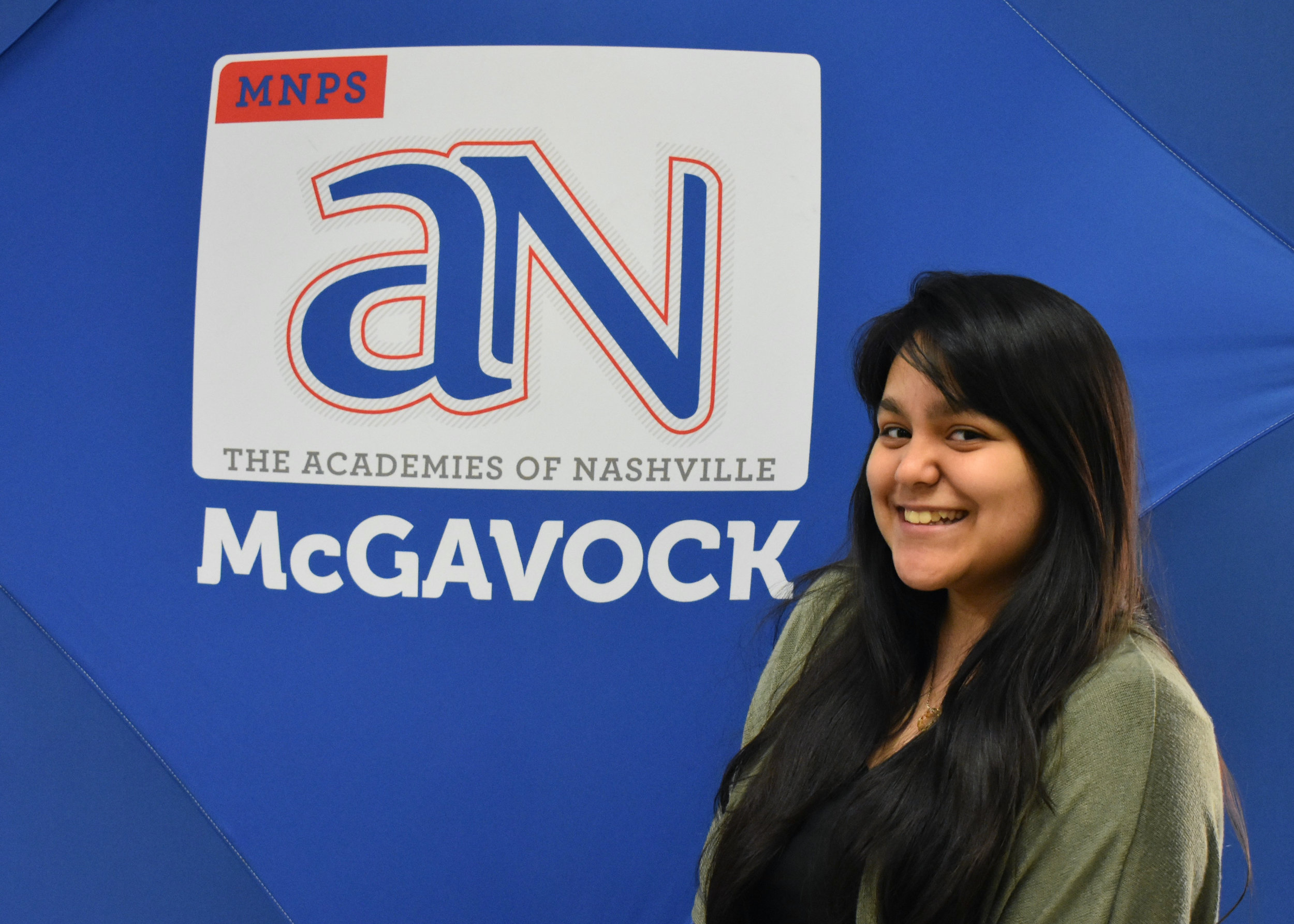 ---
---